News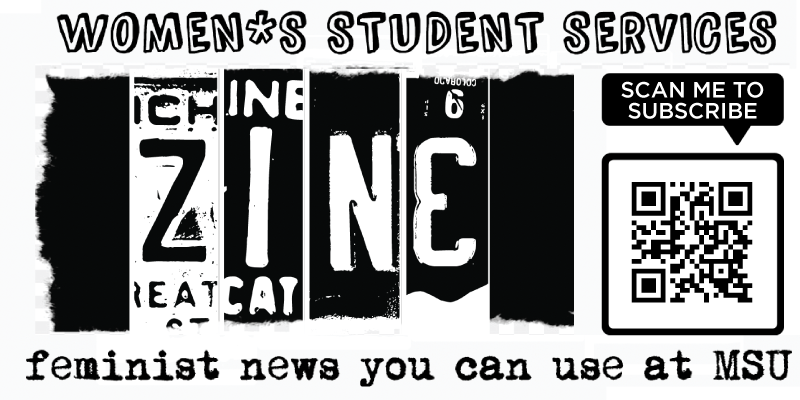 Historically, zines were DIY, hand-made, self-published booklets, often created by cutting out photos and text blocks and physically gluing them to the paper, then photocopying and distributing through underground methods. Zines are created to promote something, like us at WSS promoting gender equity. See here for some cool examples! Our idea of making our weekly newsletter a zine is to be self-published, personal, and informal. We publish weekly during the academic year.
Also, we are designing the WSS Zine to serve as a clearinghouse for information and a place where women's and gender RSOs, departments, and other groups can share information with MSU students. Please submit to us at wss@msu.edu.
Read below for a few of our TOTD or "Thought of The Day" submissions.