Women*s Initiative for Leadership Development
The Women*s Initiative for Leadership Development (or WILD) is a student leadership initiative facilitated by the office of Women*s Student Services at Michigan State University. The vision of WILD is to connect, engage, and prepare women* students at MSU to be agents of social change on campus, in the community, and for broader society.
There are two components of WILD
The WILD Conference - a day-long leadership development conference with breakout sessions, workshops, keynote speakers, and a networking lunch, and,
WILD Workshops (on Thursday evenings) - a 6-week leadership workshop series held twice during the academic year, before the WILD Conference in the fall and in the spring.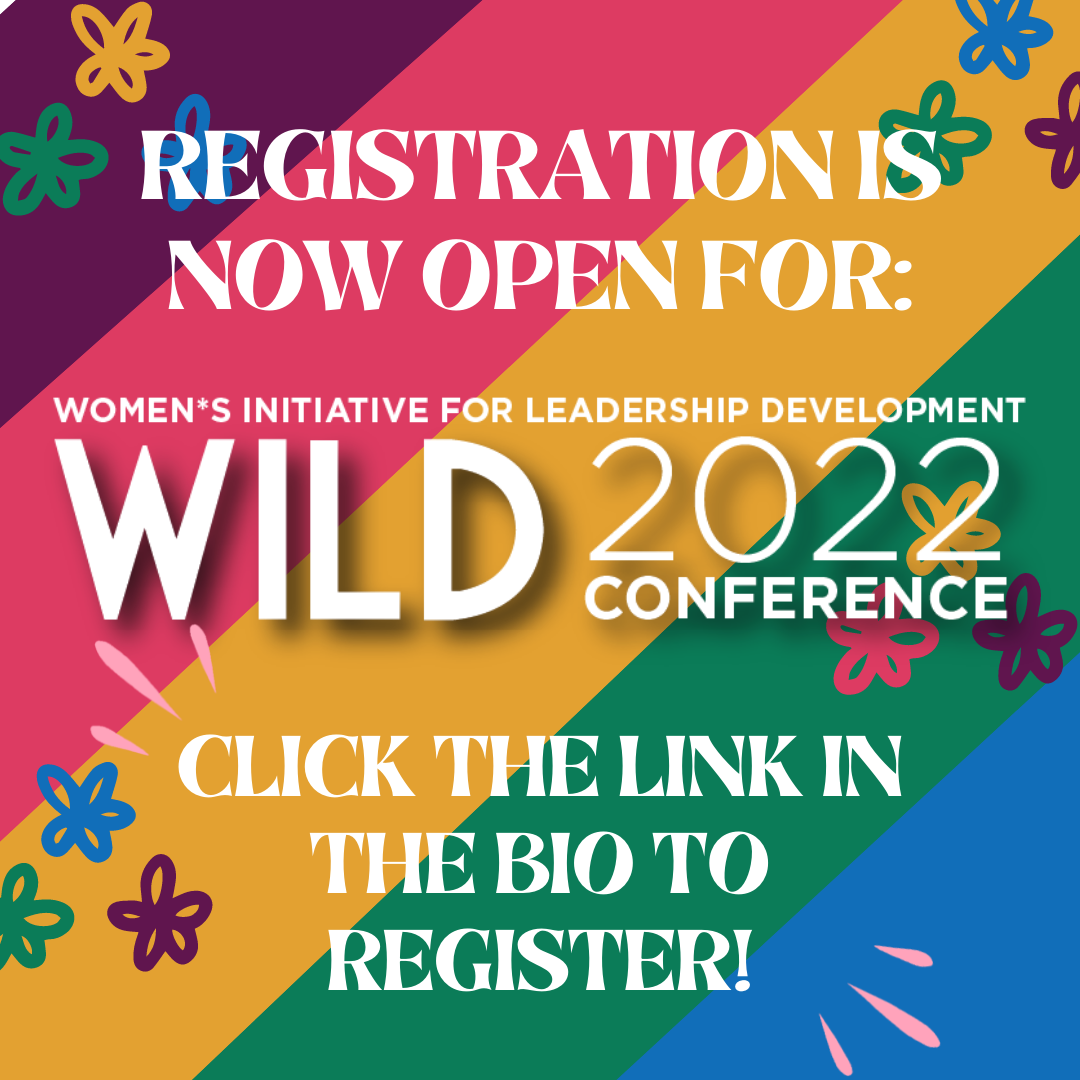 REGISTRATION OPEN NOW! Head to our EventBrite page linked
here
to register today!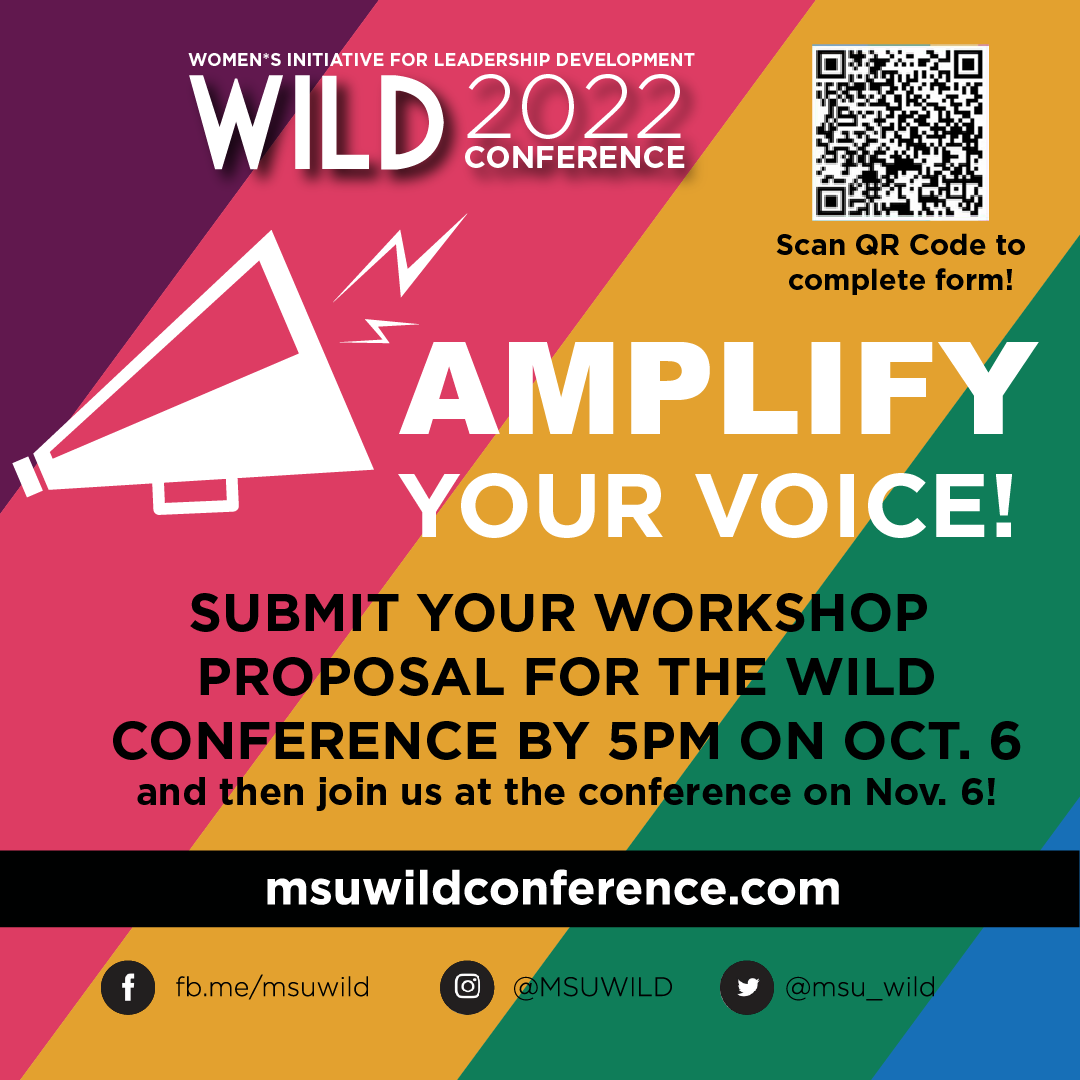 Interested in presenting a workshop or educational session at WILD? Please complete the Google Form located here or scan the QR code below. Proposals are due by September 15th. Email wss@msu.edu with any questions.
This Year's WILD Conference Theme is Amplify: Community, Culture, and Collaboration

Community: Through common interests, attitudes, and goals we're able to form unique and diverse communities within MSU and the broader Lansing community. Through these communities, we come together to advocate for shared passions, form connections, and learn from one another.
Culture: 
We define our communities through shared beliefs, traditions, recipes, and stories. Through this rich culture we create a space for people to come together. By celebrating the differences we share we are able to amplify the voices of those who are underrepresented and silenced by our broader society.
Collaboration: 
We recognize the importance of partnerships, teamwork, and coalition-building when it comes to achieving successful collaboration. By putting nuanced differences aside we are able to learn from each other and serve the betterment of our communities.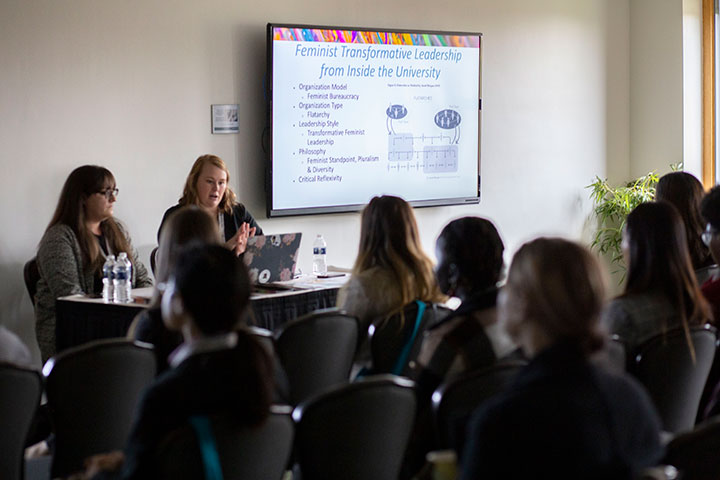 Interested in getting involved in the planning of WILD 2022?
Join us at WILD Workshops on Thursdays in Room 110 of the Student Services Building from 6:00PM-7:30PM!