StartSmart: Salary Negotiation Workshops for Students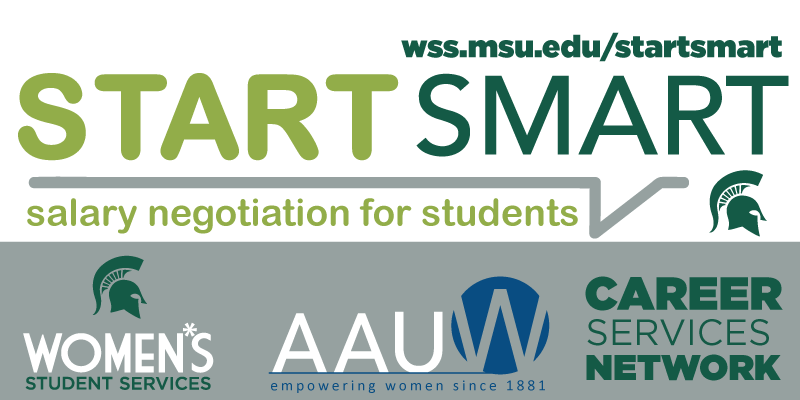 SALARY NEGOTIATION WORKSHOPS FOR STUDENTS
According to research done by the American Association of University Women (AAUW), white women* working full time in the United States are typically paid just 82 percent of what men are paid.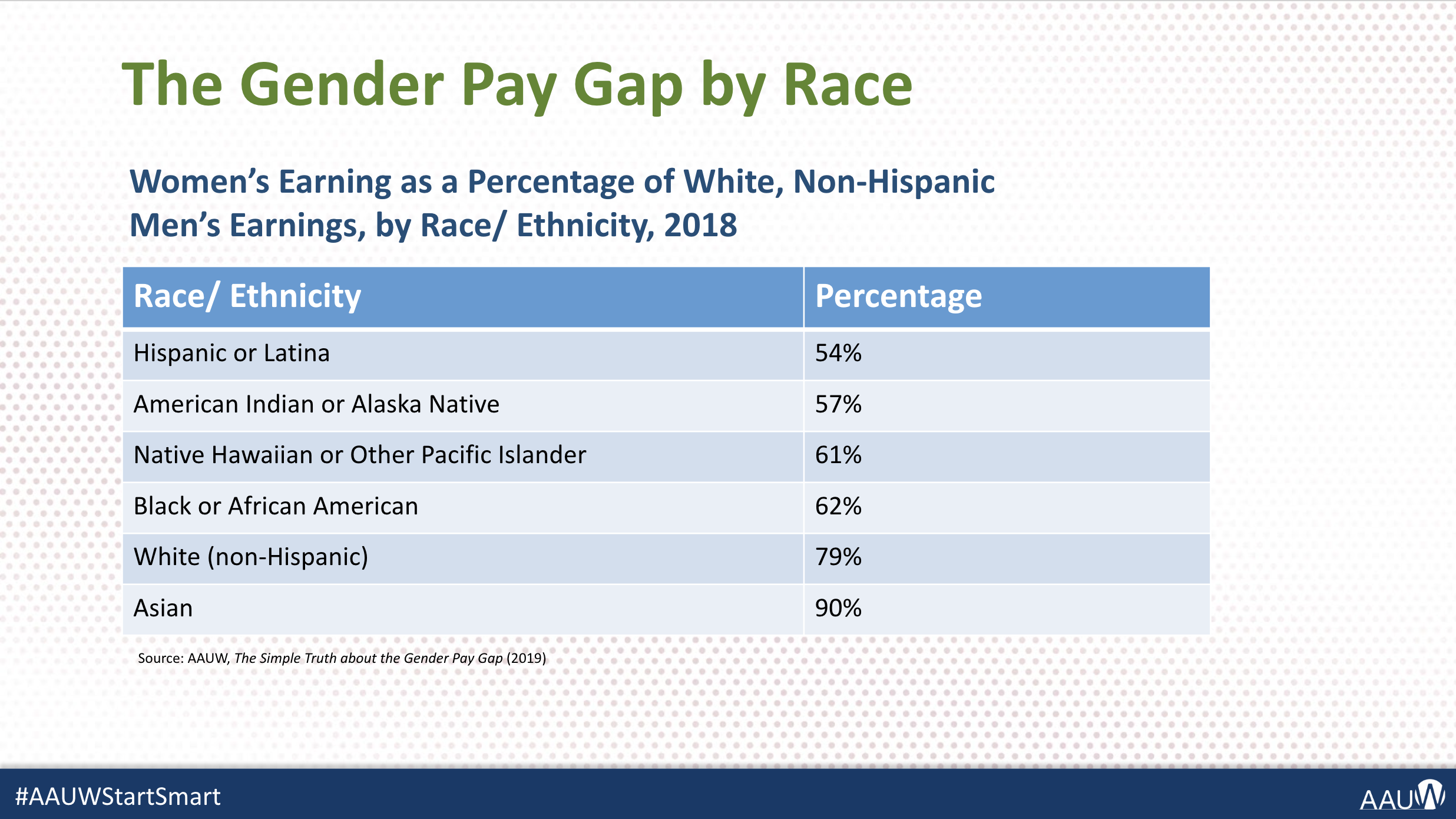 Though women now outpace men in higher education, women also hold nearly two-thirds of the outstanding student debt in the United States. Moreover, only about 7 percent of women attempt to negotiate for a higher salary in their first job, compared to 57 percent of men.
About Start Smart |  AAUW created the Start Smart Salary Negotiation workshops to help close the gender pay gap by 2030. To ensure that all MSU students are able to negotiate a fair salary upon graduation, WSS and Career Services Network will be holding Start Smart Workshops on a regular basis throughout the semester and upon request. Subscribe to the WSS Zine for details for how to RSVP!
In June 2021, WSS purchased a 3-year license through the Association of University Women (AAUW). We are collaborating with MSU's Career Services Network on campus to bring the AAUW Start Smart Salary Negotiation Workshop to MSU students starting in fall 2021.
Contacts | We are happy to answer any questions you may have! Please contact us if you have any questions:
Gabby Wahla, Women*s Student Services
Heather D. Shea, Women*s Student Services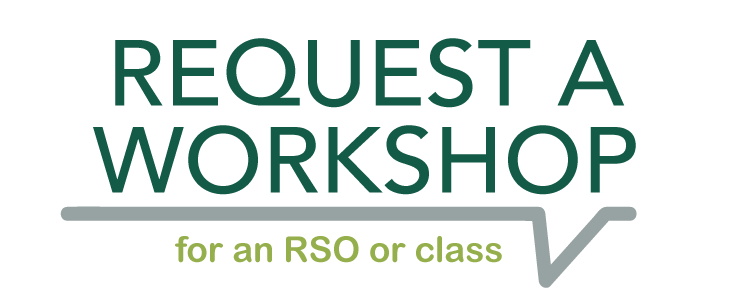 Request a workshop with SmartStart by filling out the
form linked here
. Someone will be in touch as soon as possible to discuss your request.