Upcoming Events to Engage and Empower
Programming & Events
Women*s Student Services offers a number of events each year to inform, educate, advance, and empower students at Michigan State University.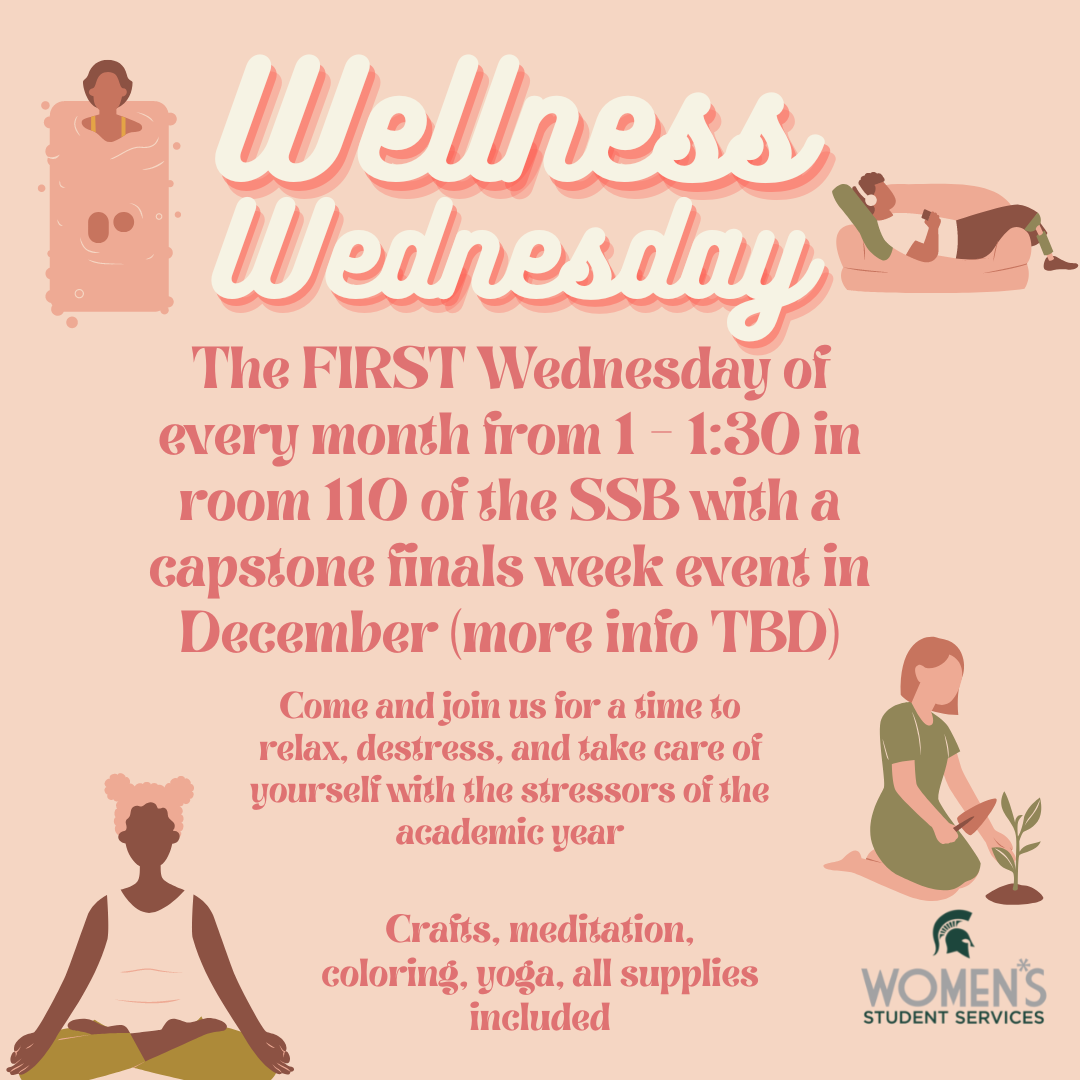 Wellness Wednesdays
1:00 PM - 1:30 PM October 5th, November 2nd, December 7th in Room 110, Student Services Building | Join us for Wellness Wednesdays for half an hour on the first Wednesday of the month! Come and join us for a time to relax, destress, and take care of yourself with the stressors of the academic year.
Crafts, meditation, coloring, yoga, all supplies included, but please feel free to bring your own crafts/things to help you destress/relax if you would like.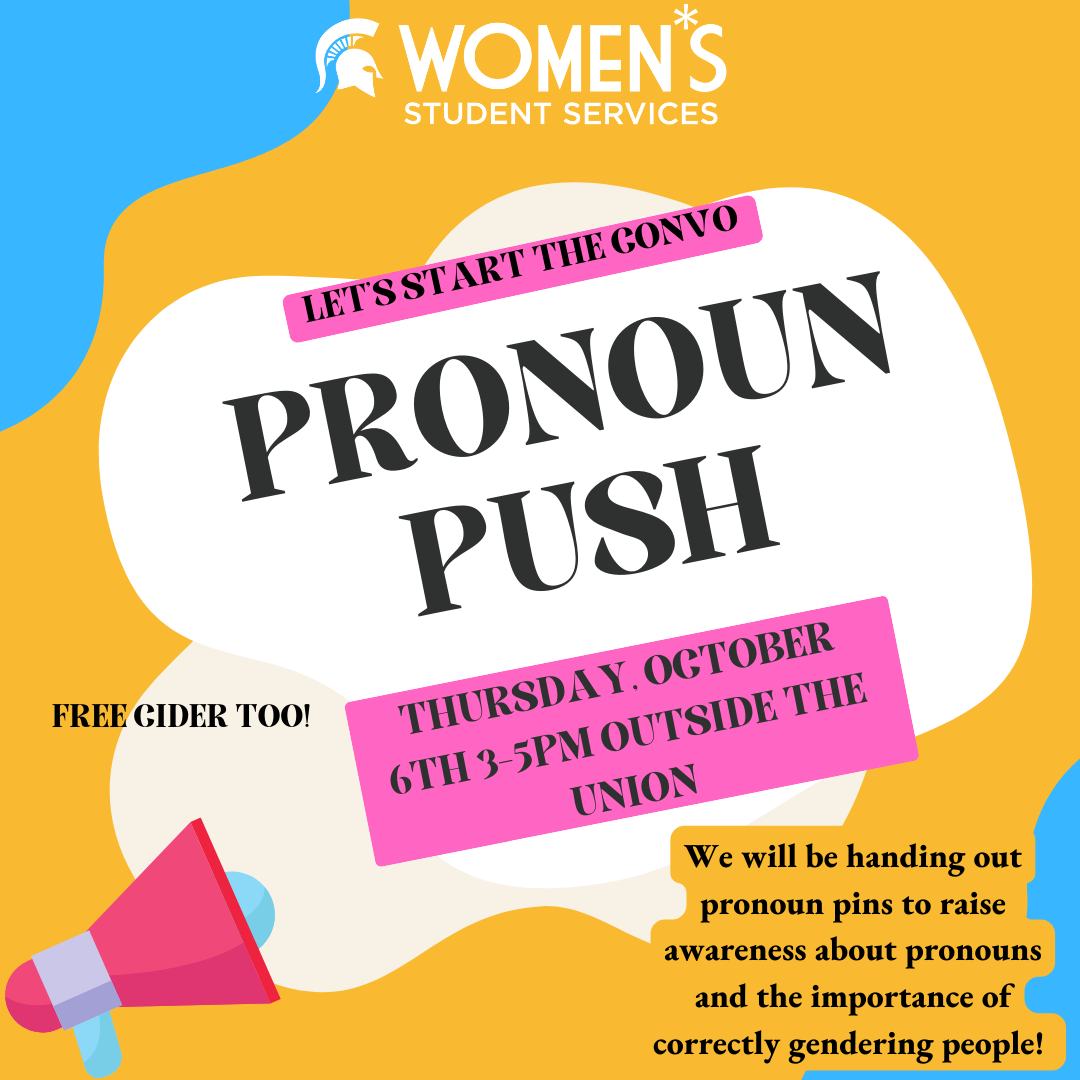 Pronoun Push
3:00 PM - 5:00 PM Thursday, October 6th outside the MSU Union | Come see us outside the MSU Union for free pronoun pins, cider, and resources about pronouns. Our goal is to start bringing more awareness about the importance of pronouns and importance of gendering people correctly!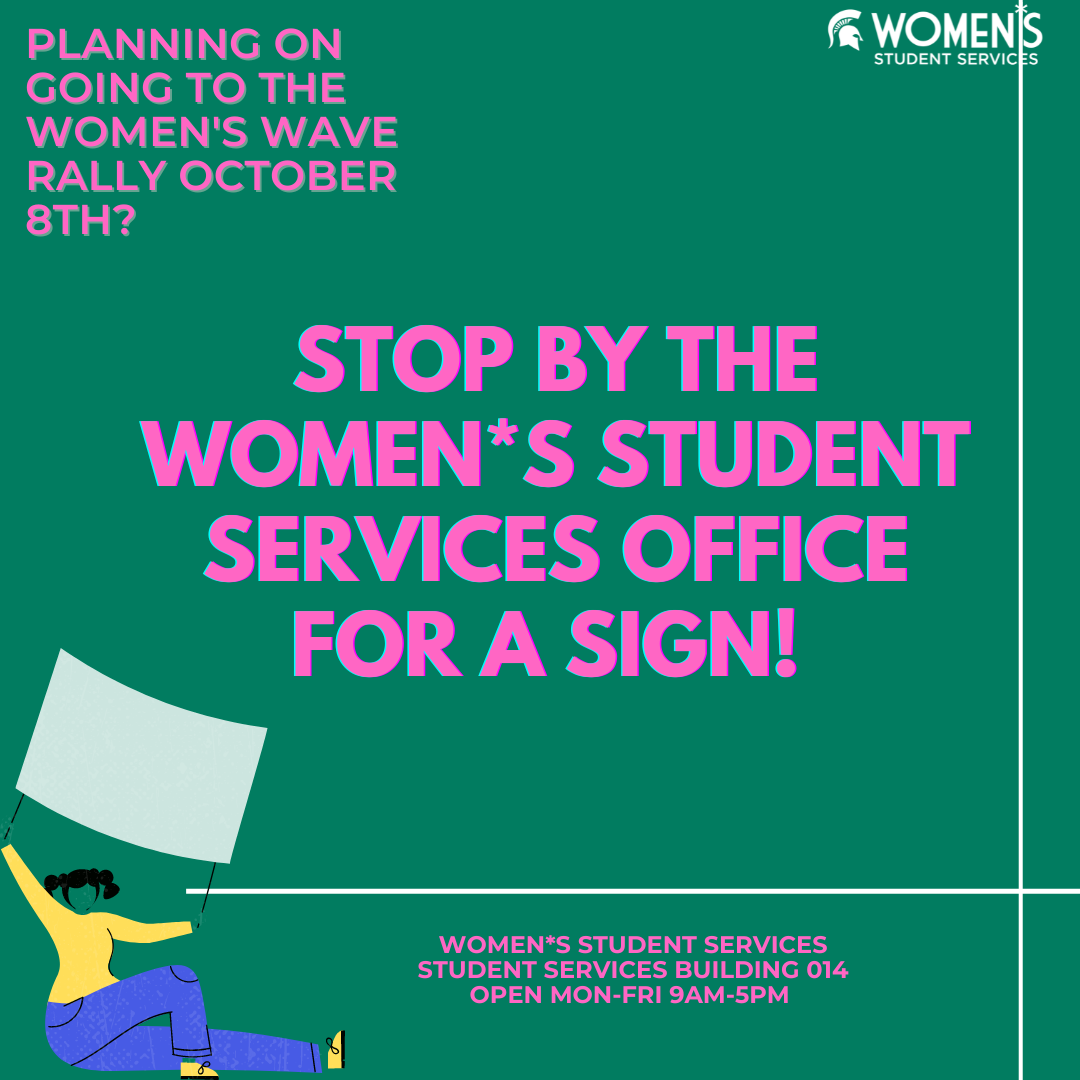 Heading to the Women's Wave Rally on October 8th?
We have resources for you to make signs, or you can pick up some pre-made signs in our office any time from 9AM-5PM Monday through Friday. For more information on the Women's Wave Rally, check out their website here.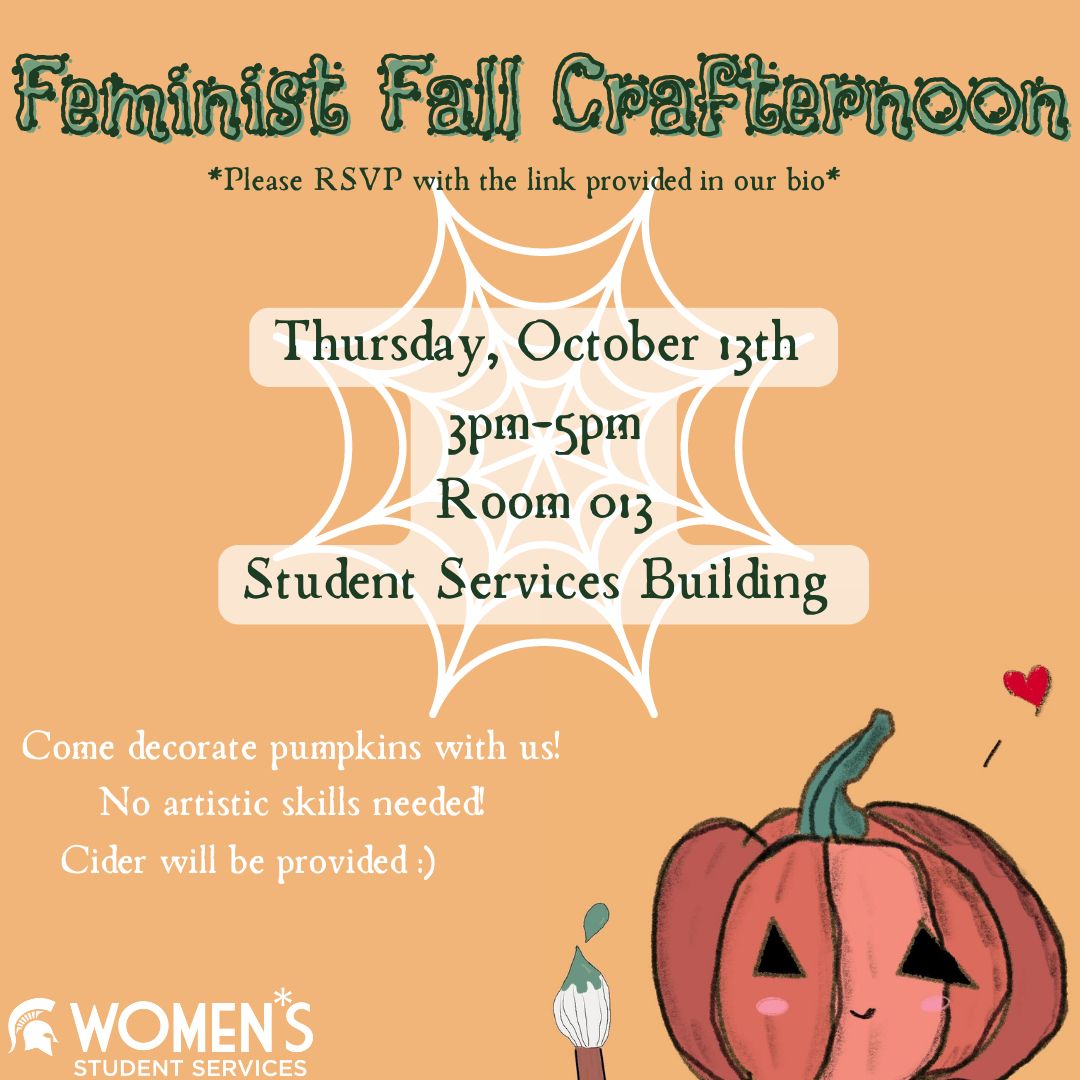 Feminist Fall Crafternoon
3:00 PM - 5:00 PM Monday, October 13th in Room 013, Student Services Building | Join our staff for a Feminist Fall Crafternoon on Thursday, October 13th from 3-5PM in the Student Services Building Room 013. We will be decorating pumpkins and cider will be provided! RSVP is required so we can be sure to have enough supplies. Link to RSVP form.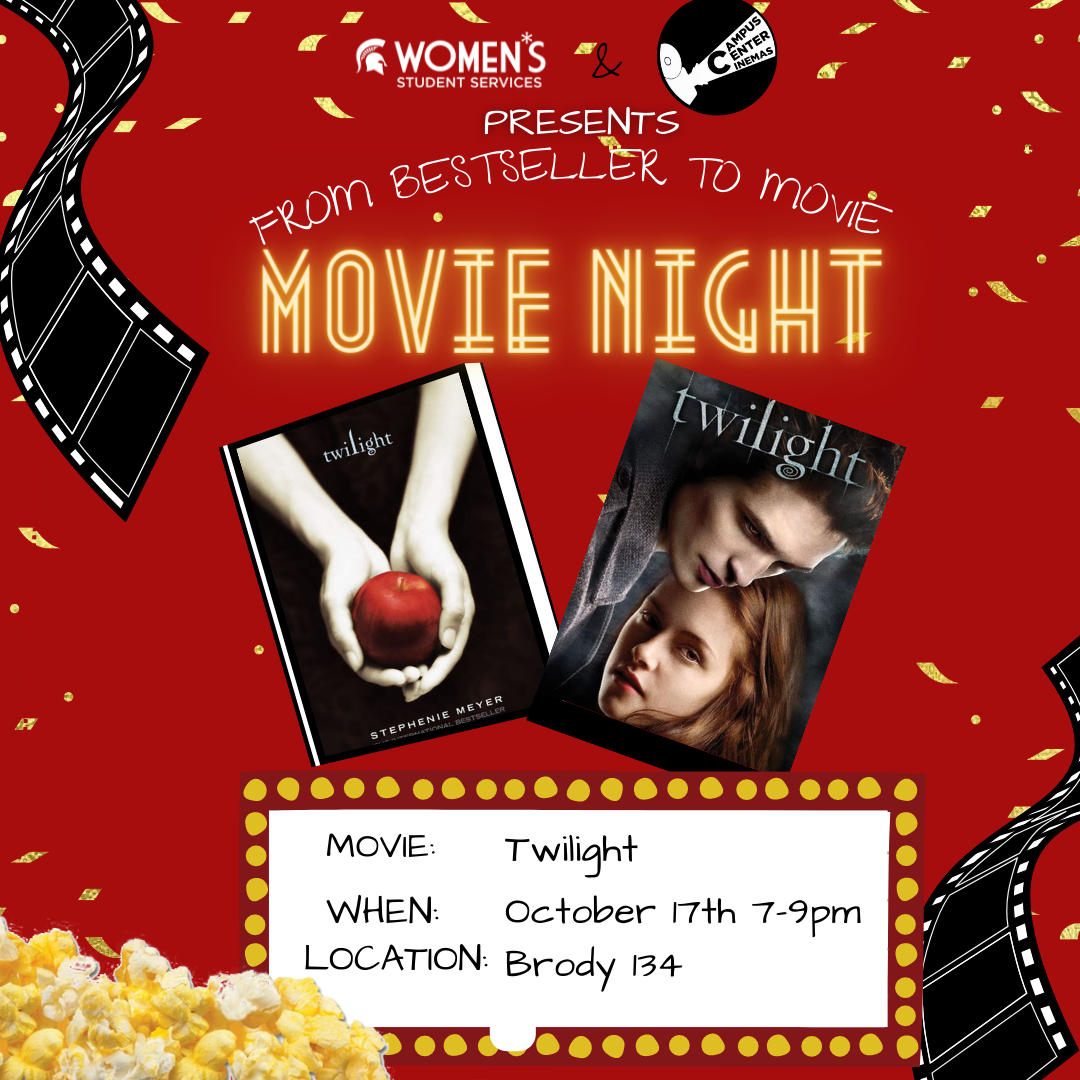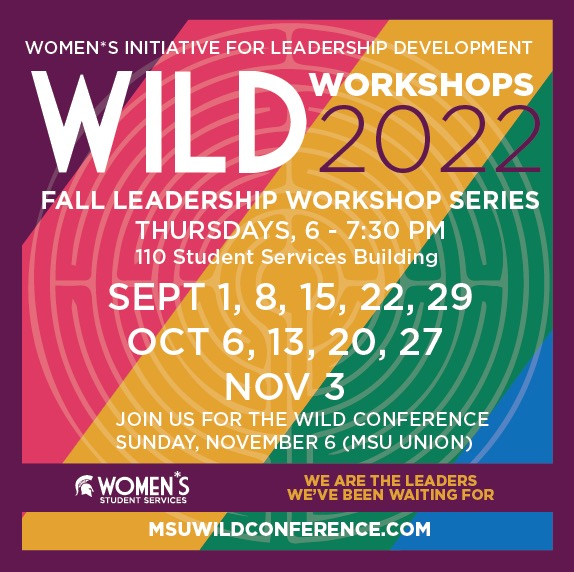 Fall WILD Workshops
Thursdays September 1st, September 15th, September 22nd, September 29th, October 6th, October 13th, October 20th, October 27th, and November 3rd, 6-7:30PM, Student Services Building | Join us for our WILD Workshop series, a leadership development workshop for the planning committee of the WILD Conference! See you at 6PM on the dates above in the Student Services Building!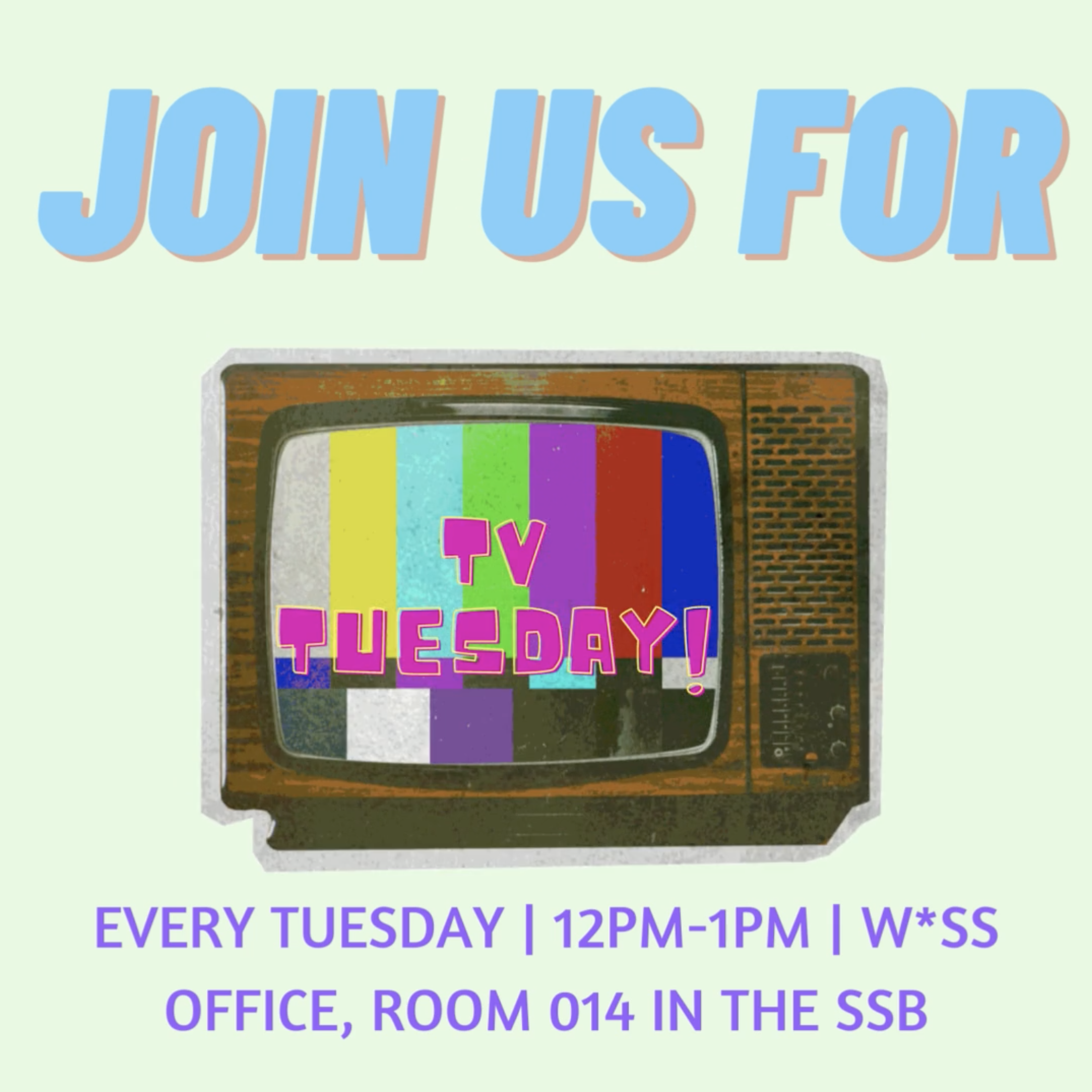 TV Tuesdays
EVERY Tuesday starting August 16th and ending on December 8th, 12PM-1PM, Women*s Student Services Office, Student Services Building Room 014  | Join the staff of Women*s Student Services in watching a popular TV show every Tuesday, then debriefing! Bring your lunch and some ideas of shows to watch!