Upcoming Events to Engage and Empower
Programming & Events
Women*s Student Services offers a number of events each year to inform, educate, advance, and empower students at Michigan State University.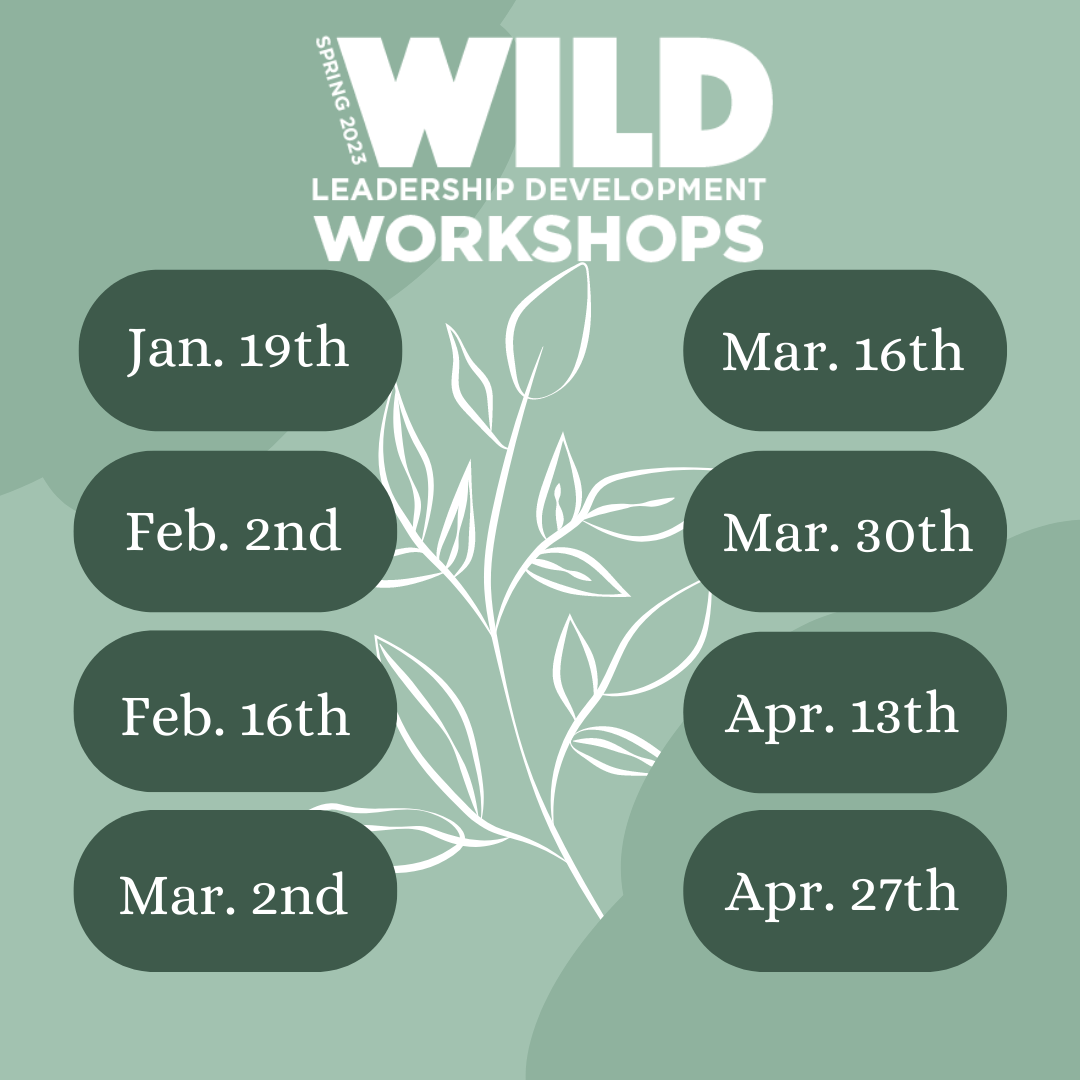 WILD Workshops Spring 2023
5:00 PM - 6:00 PM January 19th, February 2nd, February 16th, March 2nd, March 16th, March 30th, April 13th, April 27th, Room 110 Student Services Building
The Women*s Initiative for Leadership Development (WILD) Workshops series is back in Spring 2023! Join us on every other Thursday from 5-6PM in room 110 of the Student Services Building.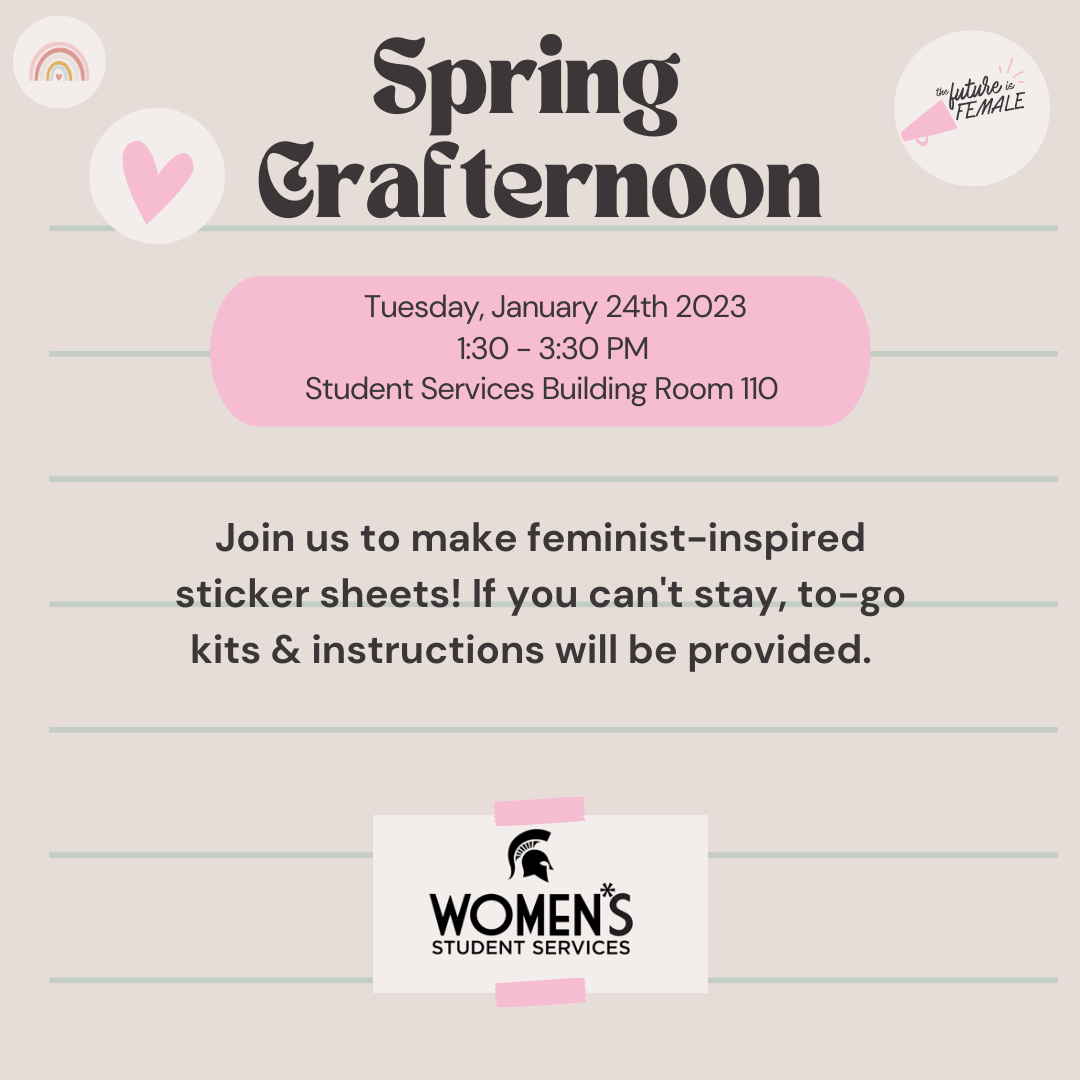 January Crafternoon: Sticker Making
1:30 PM - 3:30 PM January 24th, Room 110 Student Services Building
Join us to make feminist-inspired sticker sheets! If you can't stay, to-go kits & instructions will be provided.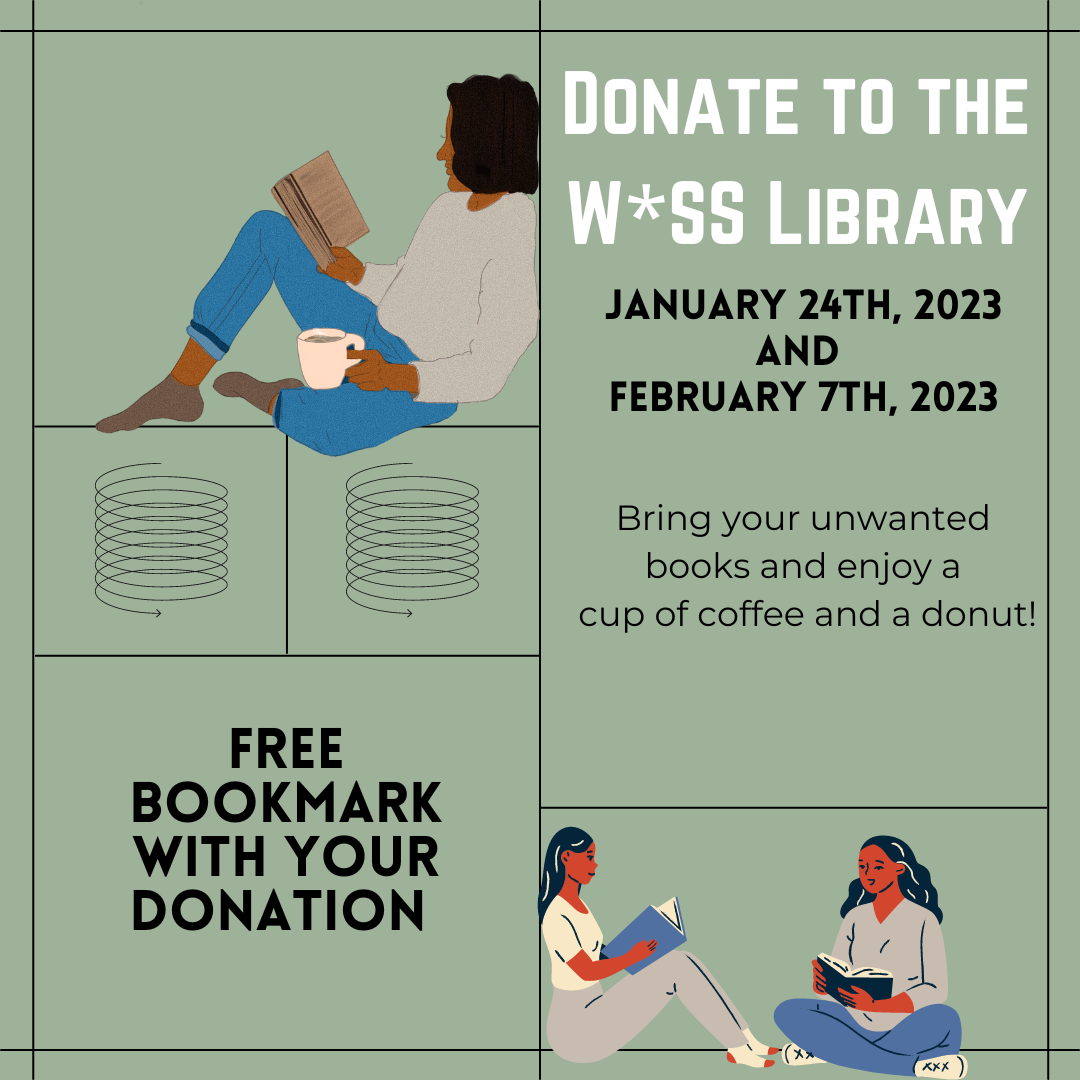 Donate to the W*SS Library Event
9:00 AM - 4:00 PM Tuesday January 24th and Tuesday February 7th, Room 014 Student Services Building
Stop by the Women*s Student Services Office in Room 014 of the Student Services Building to donate any books, get free bookmarks, and enjoy some coffee and donuts! We are open 9AM-4PM on 1/24 and 2/7, so stop by any time!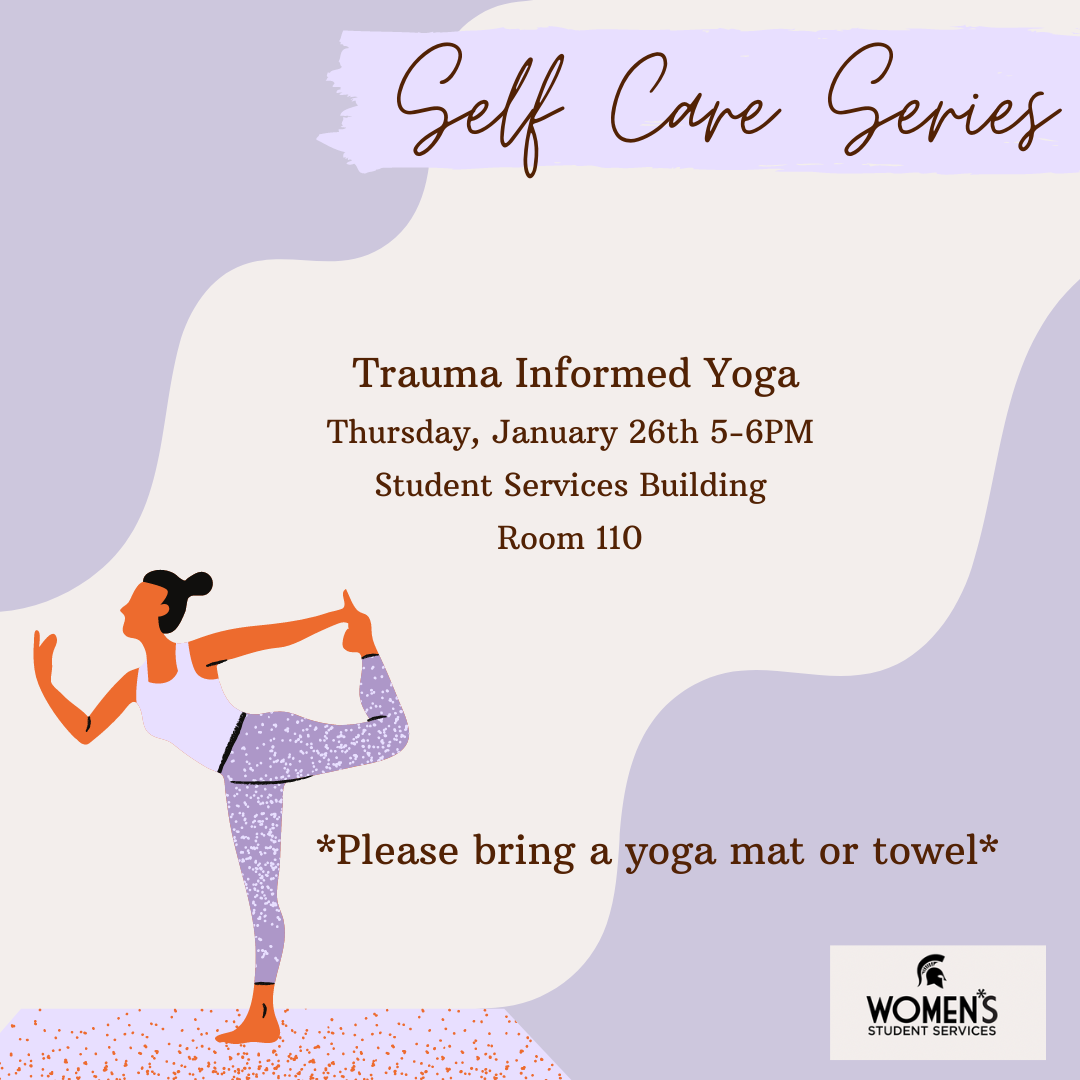 Self Care Series: Trauma Informed Yoga

5:00 PM - 6:00 PM January 26th, Room 110 Student Services Building
Come try trauma informed yoga with the W*SS staff! We will have a limited quanitity of mats, or you can bring your own.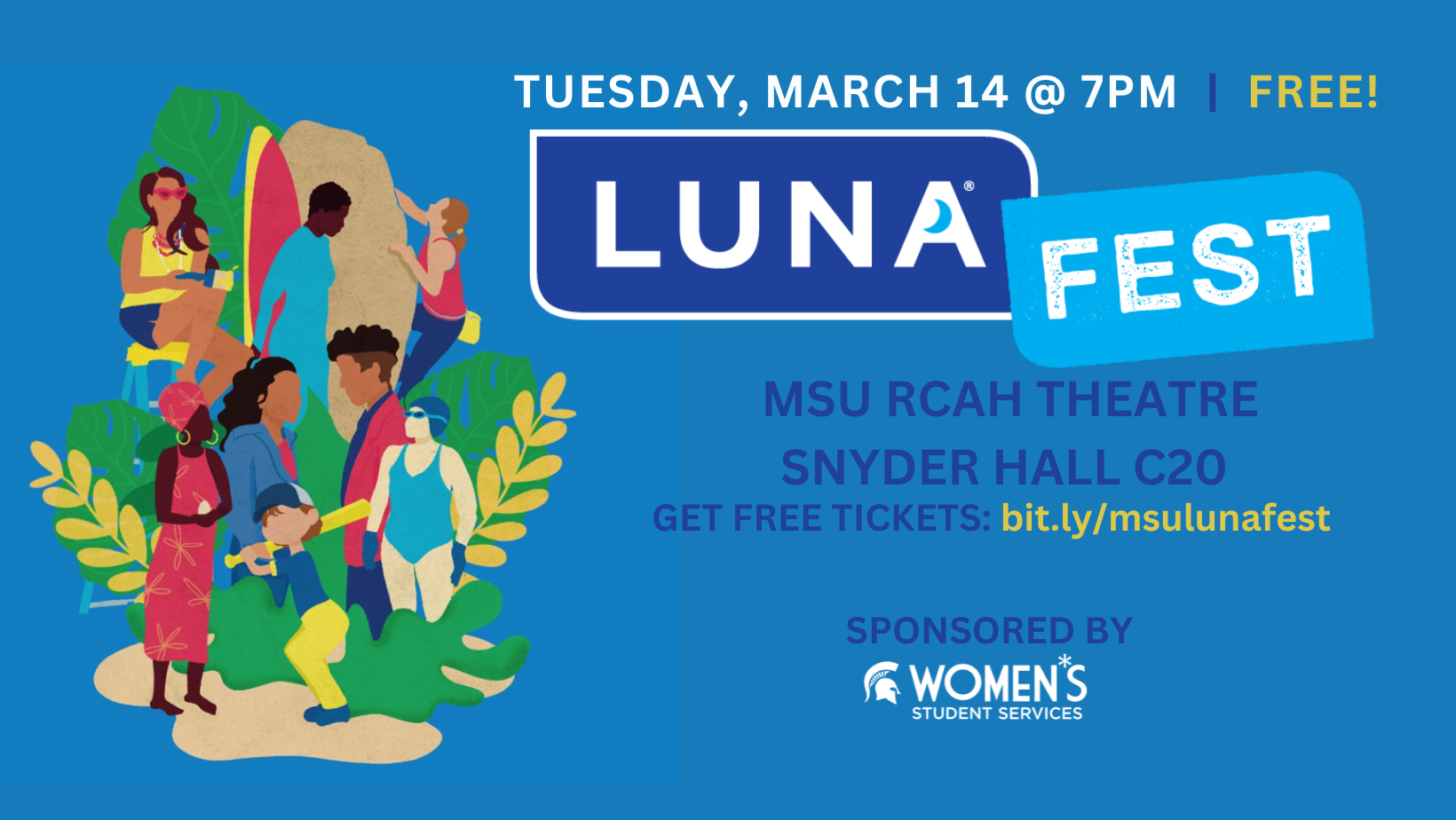 LUNAFEST 2023

7:00 PM - 9:00 PM March 14th, RCAH Theater Room C20 Snyder Hall
Michigan State University's office of Women*s Student Services is pleased to present LUNAFEST®, a program of short films that empower and inspire. This year's stories are told from a variety of perspectives that champion women and gender nonconforming individuals, highlighting their aspirations, accomplishments, resilience, strength, and connection.
All members of the university and campus community are invited to join us in person on Tuesday, March 14, 2023 at 7 p.m. in the RCAH Theater in the basement of Snyder Hall. Tickets are FREE. GO TO EVENTBRITE TO GET (free) TICKETS!