LUNAFEST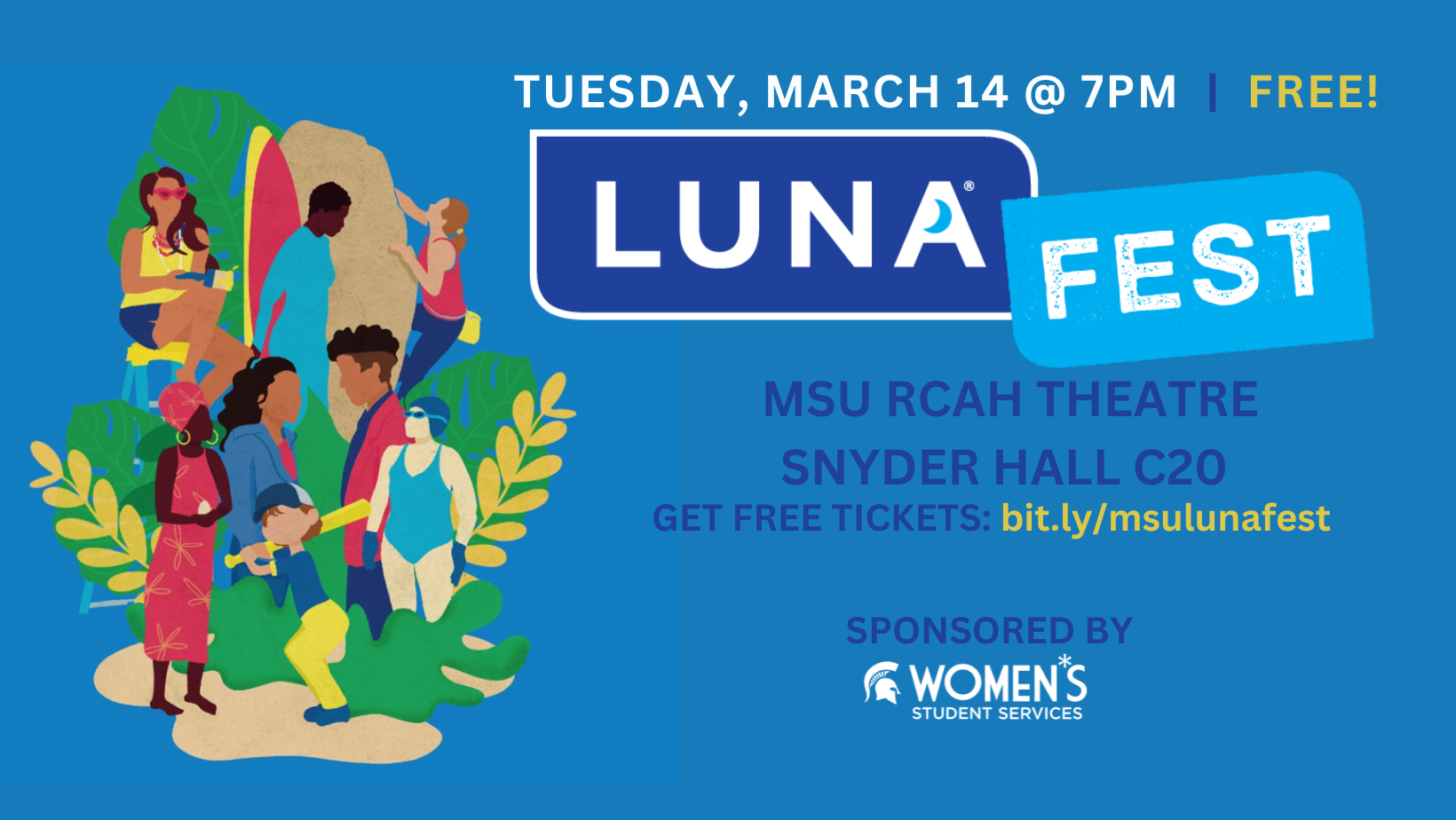 LUNAFEST® believes sharing stories can change minds and influence culture.
Michigan State University's office of Women*s Student Services is pleased to present LUNAFEST®, a program of short films that empower and inspire. This year's stories are told from a variety of perspectives that champion women and gender nonconforming individuals, highlighting their aspirations, accomplishments, resilience, strength, and connection.
All members of the university and campus community are invited to join us in person on Tuesday, March 14, 2023 at 7 p.m. in the RCAH Theater in the basement of Snyder Hall. Tickets are FREE. ENTER AT THE PHILLIPS HALL MAIN DOORS, with parking available in the lot across the street from Phillips Hall!
GO TO EVENTBRITE TO GET (free) TICKETS!