LUNAFEST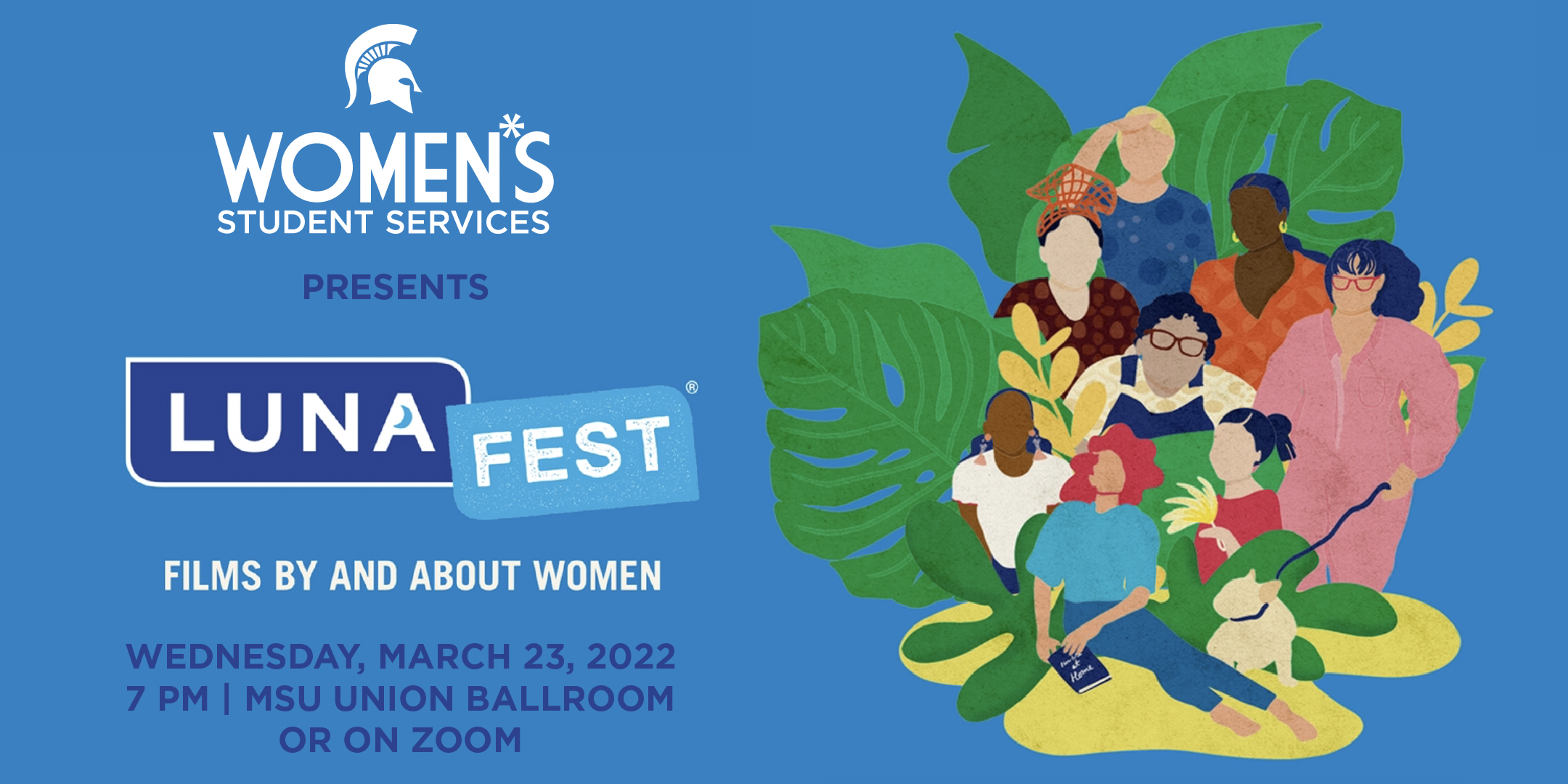 LUNAFEST® believes sharing stories can change minds and influence culture.
Michigan State University's office of Women*s Student Services is pleased to present LUNAFEST®, a program of short films that empower and inspire. This year's stories are told from a variety of perspectives that champion women and gender nonconforming individuals, highlighting their aspirations, accomplishments, resilience, strength, and connection.
Join us in person on Wednesday, March 23, 2022 at 7 p.m. in the MSU Union Ballroom or virtually via zoom.
Two Ways to Watch:
IN PERSON: Members of the MSU campus community are welcome to join us in person at the MSU Union Ballroom on Wednesday, March 23, 2022 at 7 p.m. We will provide a short introduction and then begin the show! Run time is approximately 80 minutes. The live event will be followed by a panel discussion.
VIRTUAL: People who register in advance for a virtual ticket will receive an email from Women*s Student Services at 5 p.m. with a link to the Vimeo and passcode. Virtual participants will also be able to tune into the live event for the introduction and panel through a Zoom link. For the full virtual experience, we recommend watching the films on your own device during the same time as the in-person audience and then rejoining the Zoom link at the specified time.
GO TO EVENTBRITE TO GET (free) TICKETS!