Fem Fest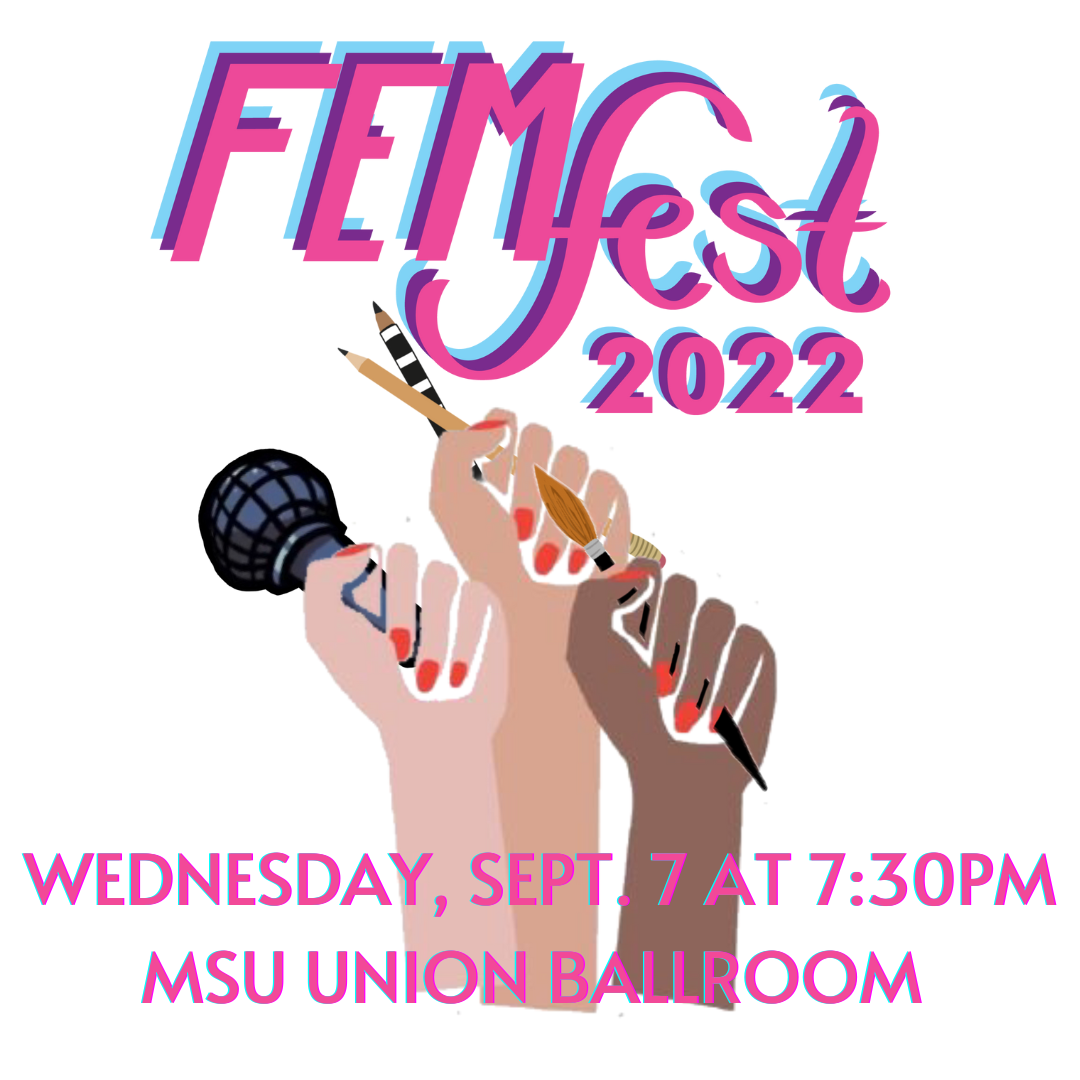 Fem Fest is a celebration of feminism in the arts, brought to MSU by Women*s Student Services, Impact 89FM, and MSU Women*s Council. Fem Fest is an opportunity for incoming and current Spartans to celebrate feminism in visual arts, poetry/spoken word, and music. Fem Fest considers feminism to be expansive, not exclusionary. By this, we consider feminism to mean advocacy and expression of all genders and sexual orientations. We encourage anyone in the Spartan community who shares our values of inclusivity on the basis of ALL identities to join us in celebrating Fem Fest 2022!
Join us on Wednesday, September 7th at 7:30PM in the MSU Union Ballroom for Fem Fest 2022. Admission is free, and there will be free shirts and snacks while supplies last. See you there!

 Call for Artists!
Fem Fest is accepting artist submissions on a rolling basis until August 24th, 2022.
--
Have questions about Fem Fest or want to know more? Email us at wss@msu.edu